The first time I packed for Austin, I (despite all the warnings) refused to take into account the "Keep Austin Weird" slogan.
"I know what I'm doing," I grumbled. "I don't want to overpack."
Ah, Austin. How incredibly humbling you are.
My former Austin packing list, which consisted of lace t-shirts, skinny jeans, and branded running shoes was uninspiring, ho-hum, and completely un-Austin in every sense possible.
Luckily, I've scrapped it (and erased all remnants). In fact, I have a new and improved (said in a Billy Mays voice) packing list that has worked on every trip since then.
So if you are worried about your Austin trip, breath. Don't stress. Austin is wildly weird but wonderful.
Without further ado, here all my tips on what to pack for Austin, Texas.
Side note, this is by no means a "perfect" packing list. Feel free to modify any of the items to adapt to your travel needs.
Disclosure: Heads up, this post contains some affiliate links, which means I may get a commission if you make a purchase. Don't feel pressured to buy anything. I still love that you're here, reading my content (side note: I'd probably suggest getting a coffee or tea first though because my blog posts tend to be long). To find out more, you can read our full affiliate disclosure right here.
Austin Packing List Essentials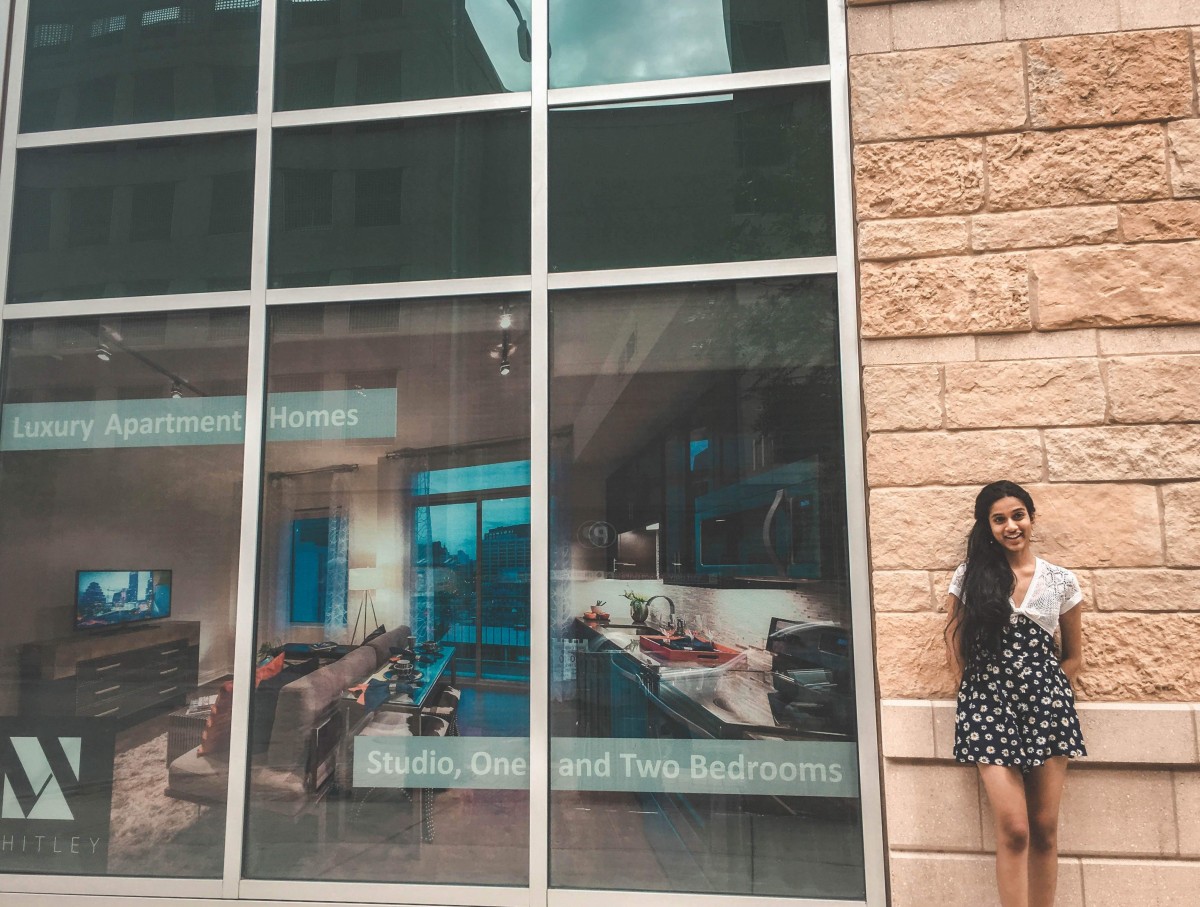 Student Id: As a twenty-something-year-old, I love the college-city vibe of Austin. I love the student discounts even more. Half-off museum admission? Yes, please!
Dry-bag: Since the Austin area is filled with cozy swimming holes, from Barton Springs to Hamilton Pool, I knew I had to bring a dry bag.
Sunscreen: It's Texas, it's hot. Need I say more? I swear by Beauty by the Earth sunscreen.
Binoculars: Okay, I know this sounds touristy. I know this is touristy. But from March to October, thousands of bats eerily rise from beneath Congress Bridge. I just had to get a closer look.
Sandals/Sneakers/Socks: While sneakers and socks are still my go-to, a cute pair of Dr.Martens in Austin is much more commonplace. I also tossed in a pair of gladiator sandals.
Toiletries: I almost always skip out on packing toiletries (since hotels usually provide them). I did pack a toothbrush, one small tube of toothpaste, an all-too-pink comb, a mini-first aid kit, and several contact lenses into a thrift store pouch.
Outfits To Pack For Austin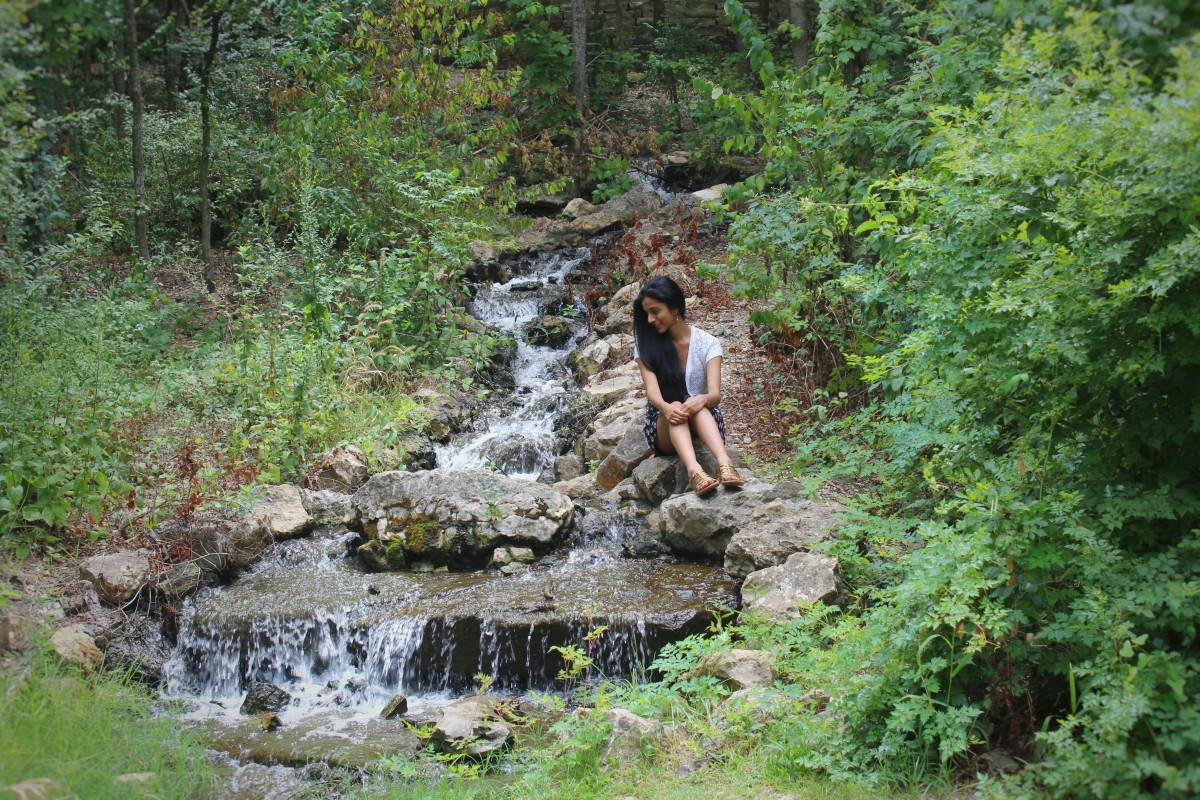 Grunge Concert Shirt: Nothing says Austin like a concert t-shirt. A music mania, Austin is all about the tunes. I packed two concert t-shirts. The first had the words Grateful Dead printed above a skull-shaped rose. The other was a dark gray Pink Floyd shirt with grayscale scenes from the band's early concerts printed on the front. Urban Outfitters always carries such a cute selection of concert tees.
Faux Leather Skirt: I paired my t-shirts with a faux leather skirt and fringe purse (which I borrowed from a friend) for a sassy look.
Bodycon Dress: Even though I didn't go to a single one, Austin has so many clubs that I decided to bring a club dress. With a mesh print concealing a v-neck, the dress wasn't something I would normally wear to a park. But I did. Keep Austin weird? Am I right?
Romper: I packed a frilled and flirty romper for casual day trips. I ended up wearing this in Fredericksburg and Wimberly (I also threw on a white cover-up).
Fringe Jacket: Since it was colder, I packed a yellow fringe jacket. Yes, I know, this is not the most practical winter coat. But in Austin, cold isn't really cold so it works.
Raincoat: I always expect the weatherman, weather.com, and the iPhone weather app to be wrong.
Tank Tops/Track Pants: Shamefully, I didn't bring these for running. No, I love the elastic band in track pants because I feel comfortable enough to eat all the Southern barbecue. Also, if you're planning on gorging on food truck tacos and lip-smacking ribs, don't bring a white tank top. I buy all my camis from Forever 21. Random side note, is it just me or does this model look like a member of the Olsen family?
Dress Shirt/Pants: I brought a cute dress shirt (which I totally stole from my mum) and pants for upscale dinner outings, art gallery walks, and vegan brunches.
What To Pack For Austin, Texas (Miscellaneous)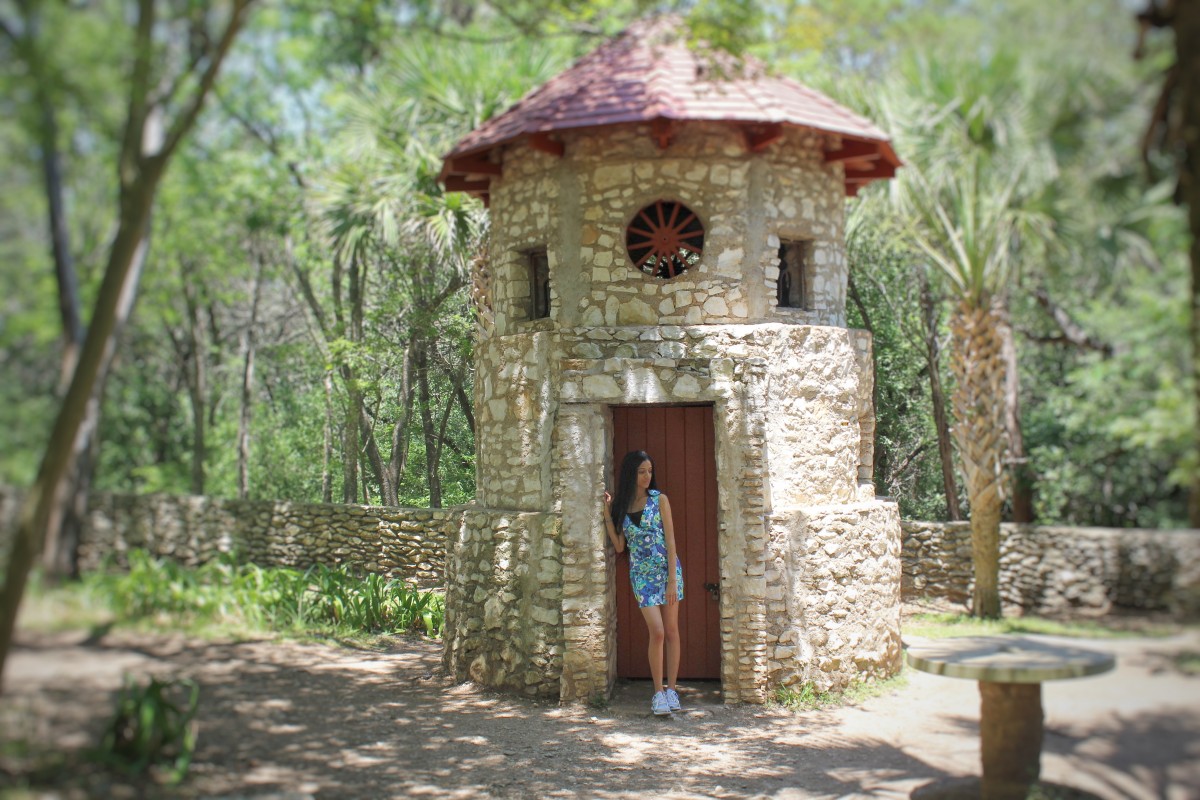 Earrings: My mum makes and designs all the gorgeous earrings I wear. I store them in a necklace box that I always pack when I travel.
Glasses: To complete the Austin look, I swapped my contacts for some hipster glasses (during most of my trip).
Beanie: Nothing says winter (or summer) in Austin like a beanie. So I packed my gray Love Your Melon beanie.
Chapstick: At this point, I think applying Burt's Bees Pomegranate Lip Balm is just a part of my general travel makeup routine .
Electronics: I packed my phone, (no laptop for once), and bundled all the chargers (camera and phone) together. I also packed some headphones.
Camera Gear: Last but not least, I packed all my camera gear. I brought a Canon EOS Rebel 3ti DSLR camera with an 18-55 mm lens. Canon is no longer manufacturing this model, but if you are interested in professional photography, I highly recommend a DSLR.
And that is everything I packed during my most recent Austin trip. I received so much positive feedback on my previous "Pack With Me" posts that I've decided to turn these lists into a little series. Where should the next location be?
Did you enjoy this post on what to pack for Austin, Texas? What would you include in your Austin packing list? Let me know in the comments below!