ultimate guide on what to wear for a passport photo (and what not to wear)
"I think you need a different t-shirt," I say, peering through the camera screen. The photo, a portrait of sorts, seems off. My partner's shirt color (mottled beige) blends into the wall. "Can you try on something else?"
I see the vague roll of a shrug. He's not sure what to wear for a passport photo. But after looking through the Department Of State's requirements, I have a few ideas for passport photo attire. So we crack open the upstair's closet and look for a more suitable outfit waist-up.
Vyas flips hangers and digs through a pile of clothes. "How about this?" he asks, retrieving a scrunched up ball at the top. The shirt, unfolded, is darker – a quasi button-up that's business-casual.
"Perfect."
It was. And that little moment on Saturday inspired this brand new "US Passport Renewal" series on the blog.
This post (installment one) is all about passport photo attire.
Here's our ultimate guide on what to wear for a passport photo and what not wear for a passport photo.
What Not To Wear For A Passport Photo
Let's knock out the big question first: what not to wear for a passport photo.
eyeglasses – I thought this requirement was surprising as both sunglasses and regular prescription eyeglasses are not permitted. You'll want to wear contacts or remove your glasses for your passport photo.
uniforms – The uniform rule is a little vague. It doesn't mean you can't wear a polo or button-up (those are acceptable). What you don't want to wear is anything that resembles a military or law enforcement uniform (no camouflage).
graphic tees – while this isn't an explicit guideline, we've learned from experience that your outfit probably shouldn't bear a corporate id or company logo or slogan.
headphones, earphones – hearing aids are okay.
decorative hats and head coverings – if they're worn for religious purposes, you need to submit a self-signed statement of confirmation (I'll touch more on this later) and if they're worn for medical purposes, you need to submit a signed statement from a doctor.
hair accessories – this includes hair clips, ribbons, and scrunchies. But you can still style your hair with bobby pins (more on that below as well).
What To Wear For A Passport Photo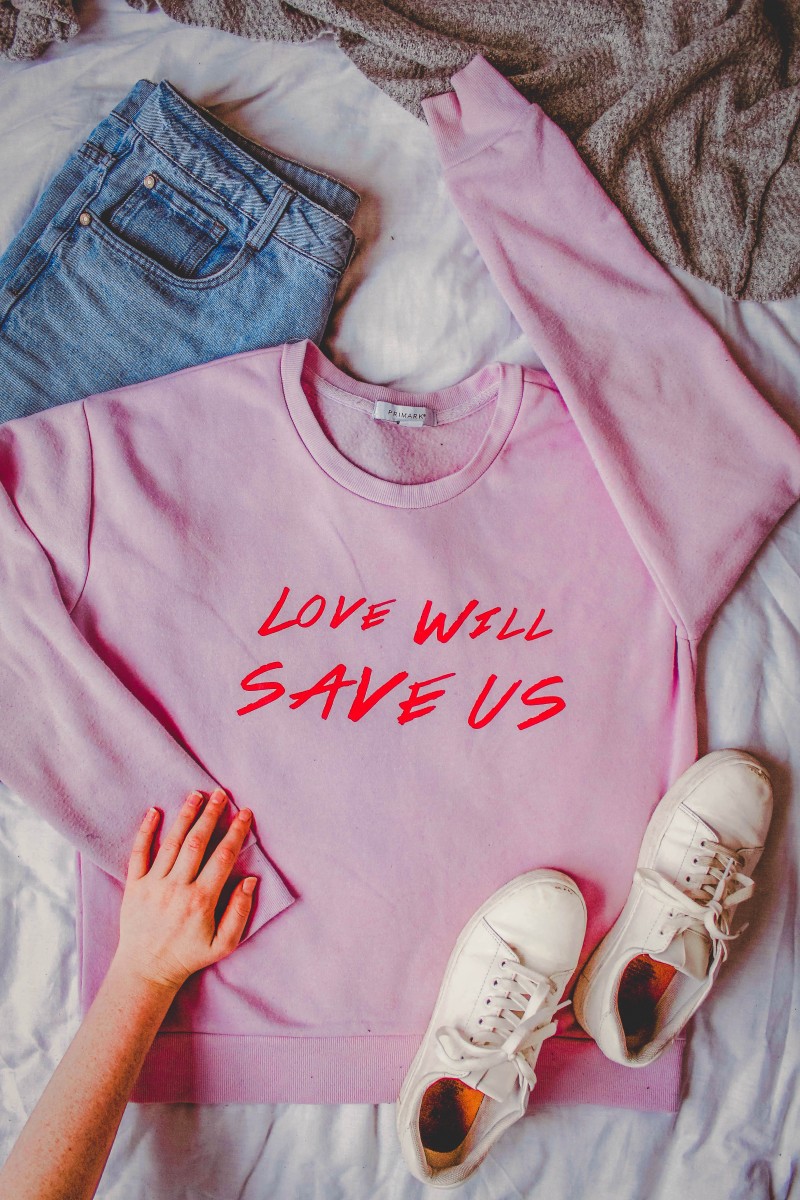 Beyond the above list of what not to wear, you can pretty much wear anything – even jewelry (that doesn't cover the face and doesn't cause glare) is okay.
But for an outfit that's cute and stylish, here are our top tips on what to wear for a passport photo:
Crew or Collared Neckline – passport photos are usually cropped well above the chestline. That can make off-shoulder tops, v-necks, and square-cuts unflattering. A crew or collared neckline is nice and high so even if the final in-book passport photo is cropped and stretched more than the square photo sent in (which happens sometimes), you'll still see a touch of clothing.
Solid colors – Whilst gingham prints and striped tees are allowed, I personally love wearing solid colors for any ID. Neutrals match the minimalist tone of the passport photo but you can also opt for cool tone pastel shades (as long as they contrast with white and gray backgrounds). Some of my favorite options are black and teal.
Earrings – Since it's rare to see me without earrings, I usually keep my jhumkas on. But you can also wear a statement necklace or simple chain.
Passport Photo Outfit Ideas
Statement For Head Covering For A Passport Photo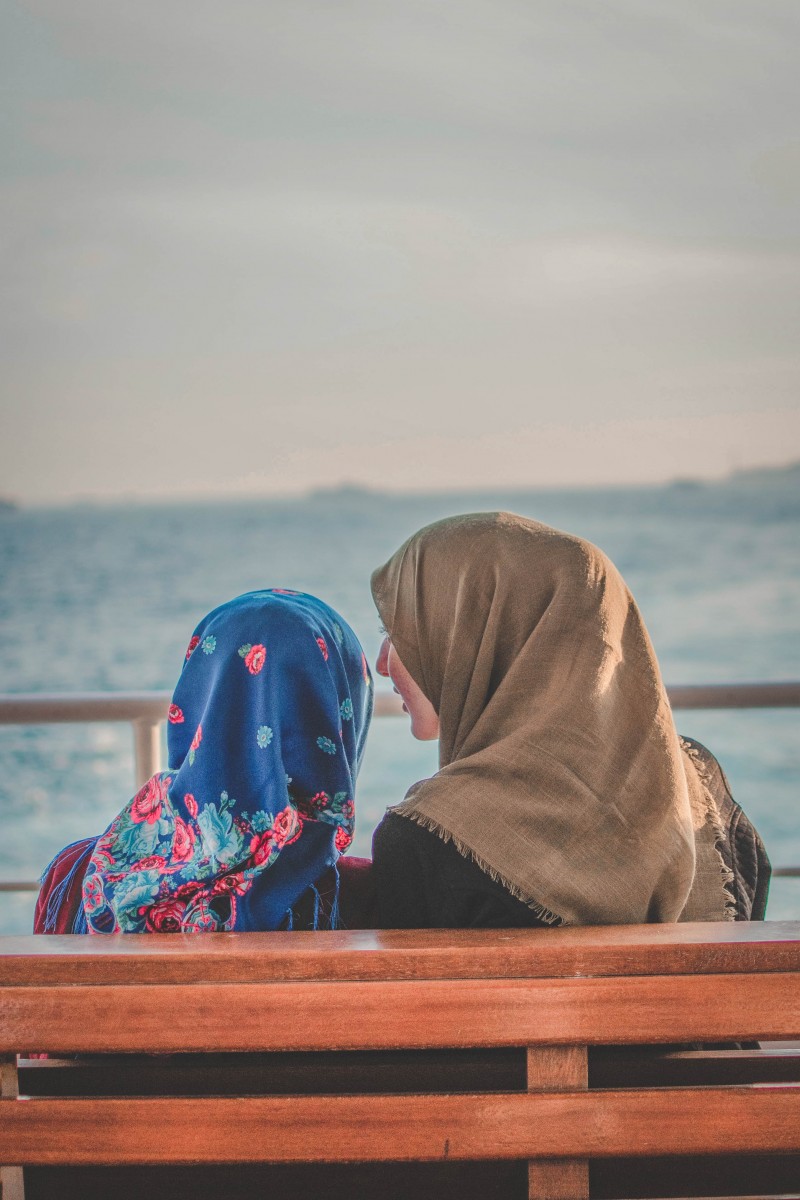 Many walks of faith are interwoven with the tradition of head coverings.
And you can wear a religious head covering for your passport photo as long as it doesn't cover your face. So whilst niqabs can not be worn, hijabs can.
Dastaars can also be worn for a passport photo. So can yarmulkes.
If a head covering needs to be worn in the photo (as is common in many cultures), you need to submit a signed statement that verifies yes, this is for religious reasons and yes, I am expressing my faith.
I found this template by the Sikh Coalition, a non-partisan civil rights organization based in New York. It's a useful resource that outlines a sample statement regarding head coverings for passport photos.
What To Wear For A Passport Photo FAQ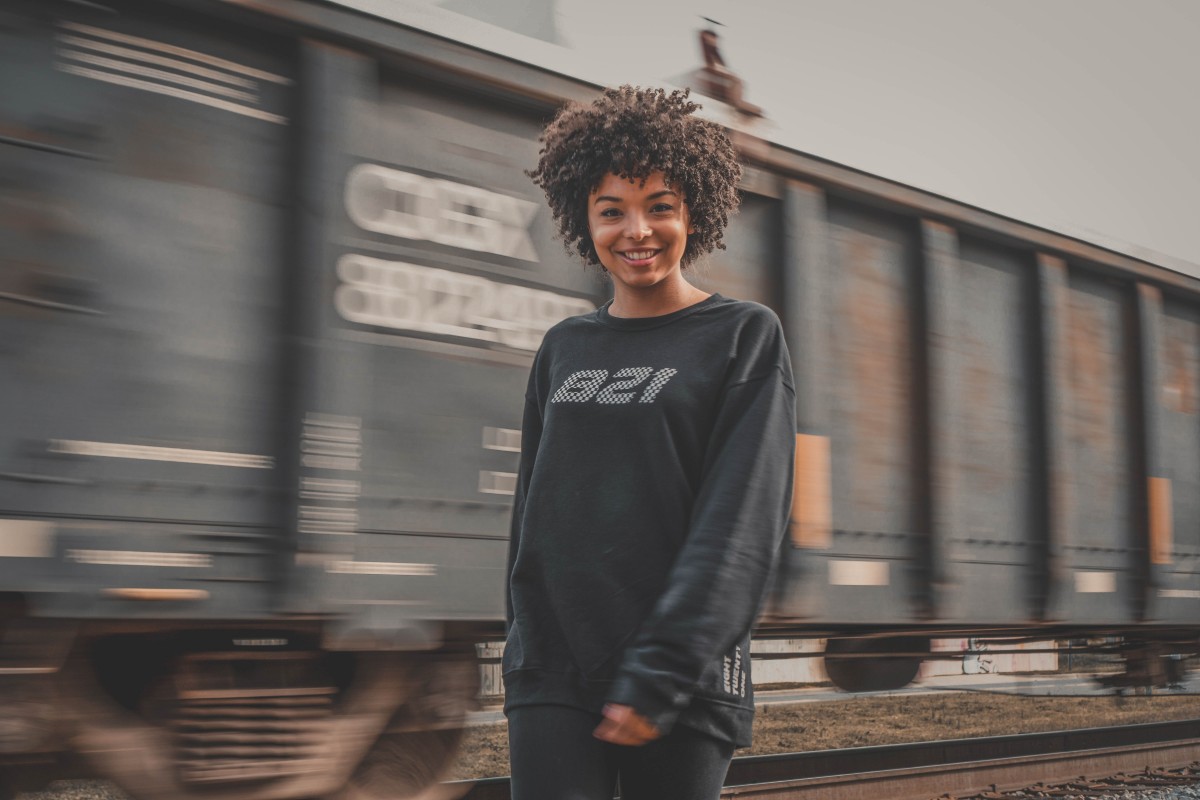 What's the best makeup for a passport photo?
You'll want to opt for no makeup or a "no makeup" makeup look. The reason? Passport photos tend to end up over-contrasted so even the most masterful bold brushstrokes might show. Stick with a look that's smooth and beauty blender blended (these are the dupes I use). Plus, pop on a little concealer and a lip color that enhances your natural tones.
Some of my favorite passport makeup tutorials are:
Passport Photo Hairstyles
I always thought that my hair had to be pulled back all the way in a passport photo (as I was once told by a CVS photographer). But this is a myth.
As long as your hair doesn't cover your face (and you aren't using visible hair accessories), you can style it any way you'd like!
Here are some of our favorites:
long bouffant – skip the headband and turn this retro fav into a timeless classic.
half-pony – done up with a tiny elastic hairband, this look is equal parts stylish and cute. This is one of my go-to hairstyles (and I love the way it looks when my hair is straight or curly).
twisted half-up – I love both the shape and volume of this look
Additional tips:
Once your done styling your hair, tuck away any strands covering your ears (hair can fall on your shoulders. It's just can't cover your face).
Bangs are okay as long as they don't cover your eyes or eyebrows

Did you find this guide on what to wear for a passport photo and what not to wear for a passport photo helpful? What are your top tips on passport photo attire? Do you have any other questions? Let me know in the comments below!