Here's where to eat in Memphis, Tennessee.
Chef Maria has a smile that reaches her eyes. When I enter Global Cafe, I notice her smile is louder than the din of the cafeteria.
Set in Crosstown Concourse, a mixed-use development complex in Memphis, Global Cafe is one of many low-slung eateries in a high-rise building.
But its food is what draws the lunchtime crowds – home-cooked style meats and vegetarian-friendly eats, international menus that dance to a traditional tune, quick service that doesn't compromise flavor.
You can order your food to go but you'll want to stay if you can. It's a moving experience.
Eating At Global Cafe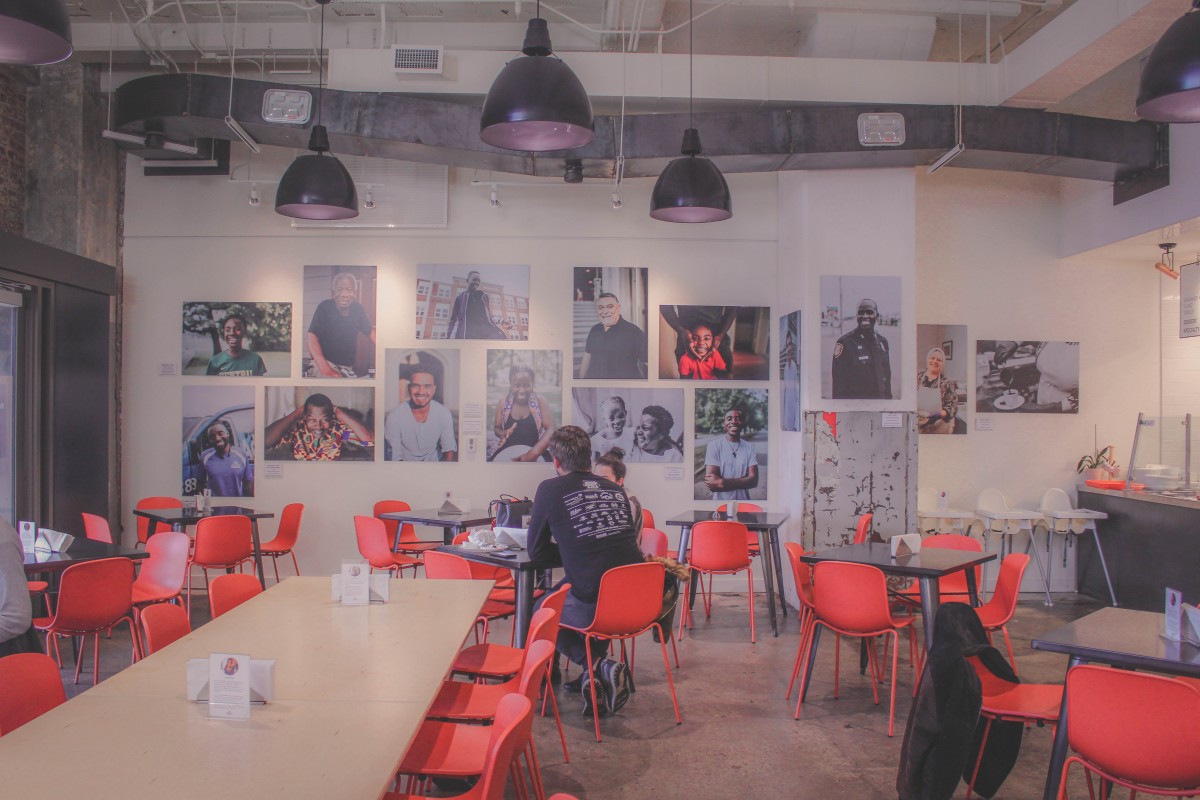 There's a wall of photos by the chair I choose to sit in. Photos of real people. Photos of real refugees who arrived in Memphis.
The one I'm facing is Alphonso Muhubiri. Tech Specialist. His arms are crossed over a Falcons FC Soccer Camp shirt, inches below a chain with an Africa-shaped pendant. Muhubiri is a refugee from the Democratic Republic Of Congo.
A place like Global Cafe is important. Below every picture are the words, slightly slanted, "Welcomed. Welcoming Others."
What Is Global Cafe?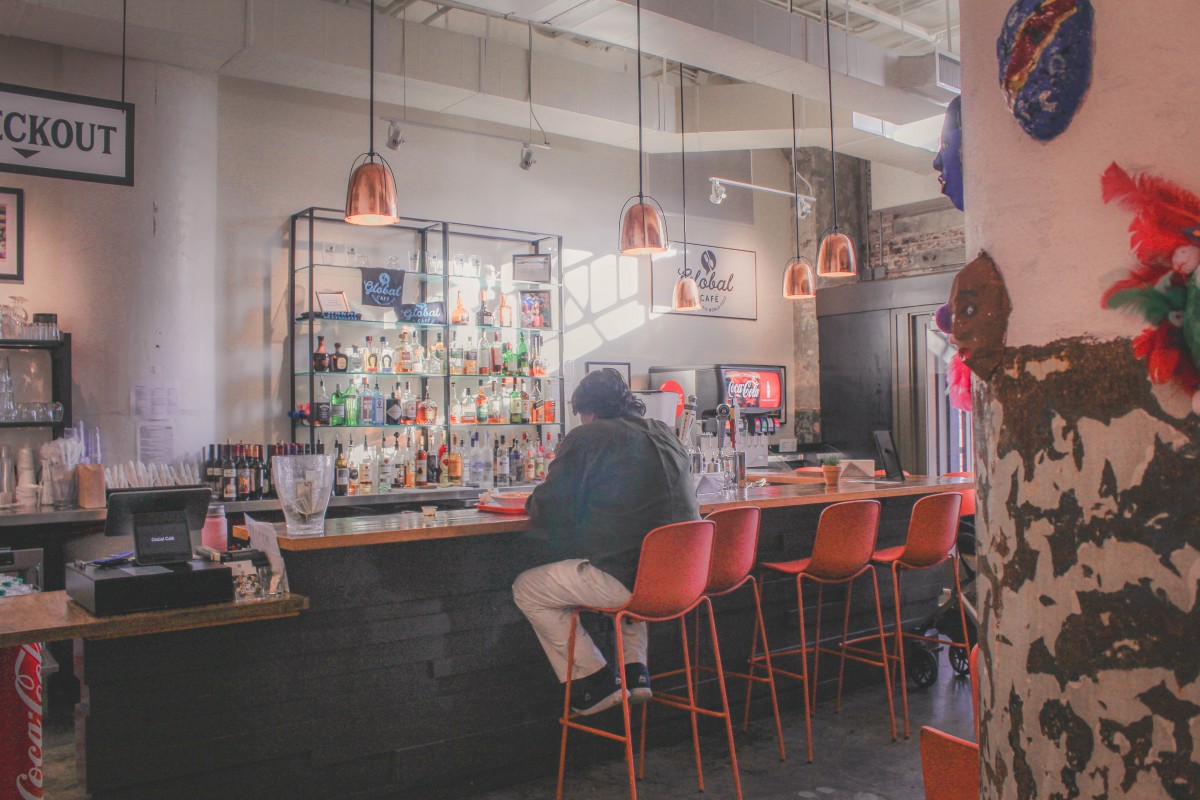 Global Cafe is a restaurant that gives refugees the power to turn their passion for food into a profession.
When I first heard about it, I knew I had to drive out to Memphis just to meet the amazing women behind the counter and share their stories.
There are three empowering female chefs who head the menu at Global Cafe. Chef Maria (from Venezuela). Chef Ibti (from Sudan). Chef Fayha (from Syria).
Where To Eat Sudanese Food In Memphis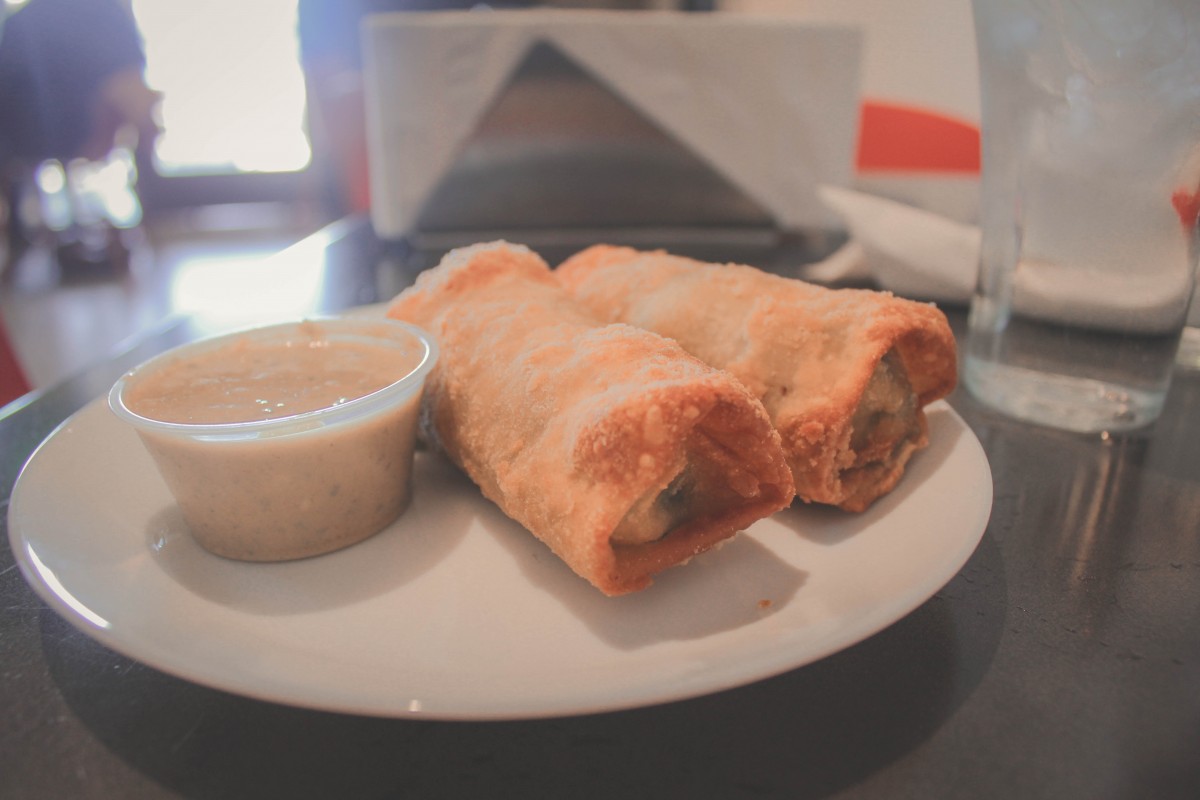 When I first taste Chef Ibti's sambusas, I feel like I'm back in my mother's kitchen. The filling, packed heavy under a lightly deep-fried wrap, has all the spices of my childhood.
It's the kind of meal that brings back a memory.
The sambusas are served egg-roll style (instead of in triangle-like wedges). But the iconic aroma-inducing flavor is still there.
The sambusas are paired with a peanut sauce, the kind that lingers on the tongue. It's thick and tempered by heat.
I found myself spooning it out from the container and pairing it with some of the other dishes I tried.
Chef Ibti's peanut sauce goes with everything.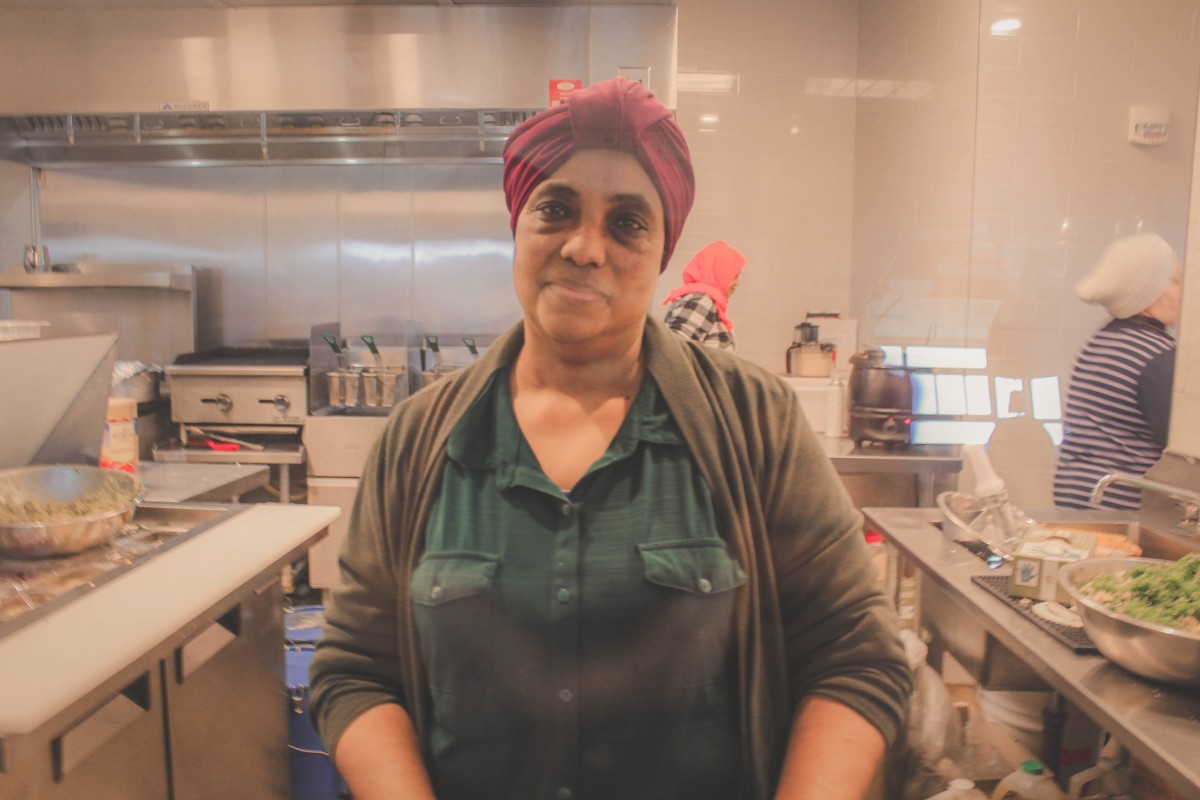 Ibti's an entrepreneur and a community activist. She's sweet and friendly with big eyes and a big heart.
Prior to Global Cafe, she had a Memphis-area catering business. She transitioned to the restaurant last year and loves dishing out (in our opinion) the best Sudanese bites in the Deep South.
"We are like a community here. When you see us, when we prep the food, before we open, it's like cooking in a home. In a home kitchen where we're helping each other and come together," Ibti says. "We three are from different nations, different countries, but here, we are one family."
Ibti hails from Sudan. When the flames of political turmoil began to heat her home country, she and her husband moved to Egypt. Forced to relocate again a while later, Ibti arrived in Memphis between 1998 and 1999 (a city chosen by the American Embassy).
"When we move here to America, it is really hard to start. You say something but God has another thing for you."
Ibti doesn't have a culinary background.
But her food is so nuanced in spices, you can tell she's a chef through-and-through.
Her soups (she makes a different one every day) have a cult following, especially the savory peanut soup (served on Sundays – hint, hint).
Where To Eat Venezuelan Food In Memphis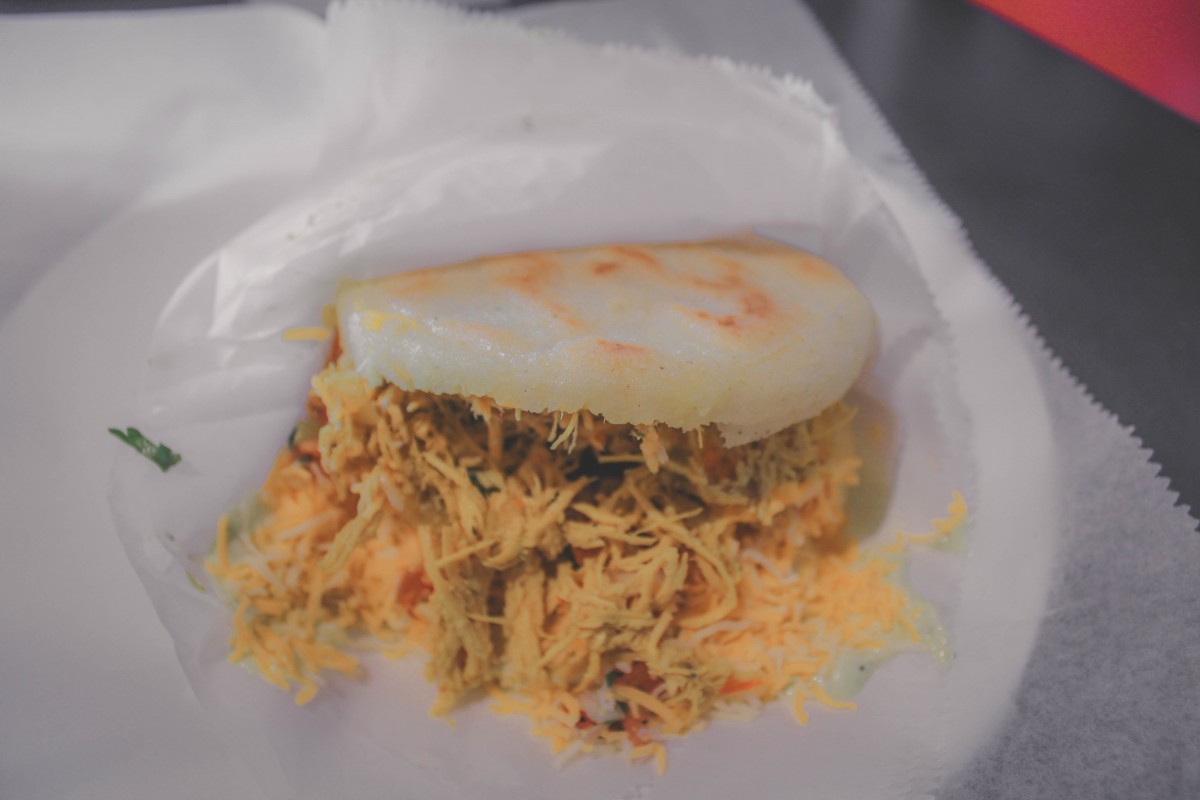 I've never had Venezuelan food before. I had gone to Latin restaurants in the past, eaten a slightly Americanized version of popular dishes.
But I'd never seen an authentic, dedicated Venezuelan menu.
After tasting Chef Maria's dishes, I realized I was missing out.
I ordered the Stuffed Arepa first. Soft pulled chicken. Heavy cheese. Like most of the dishes at Global Cafe, one arepa could be easily split by two.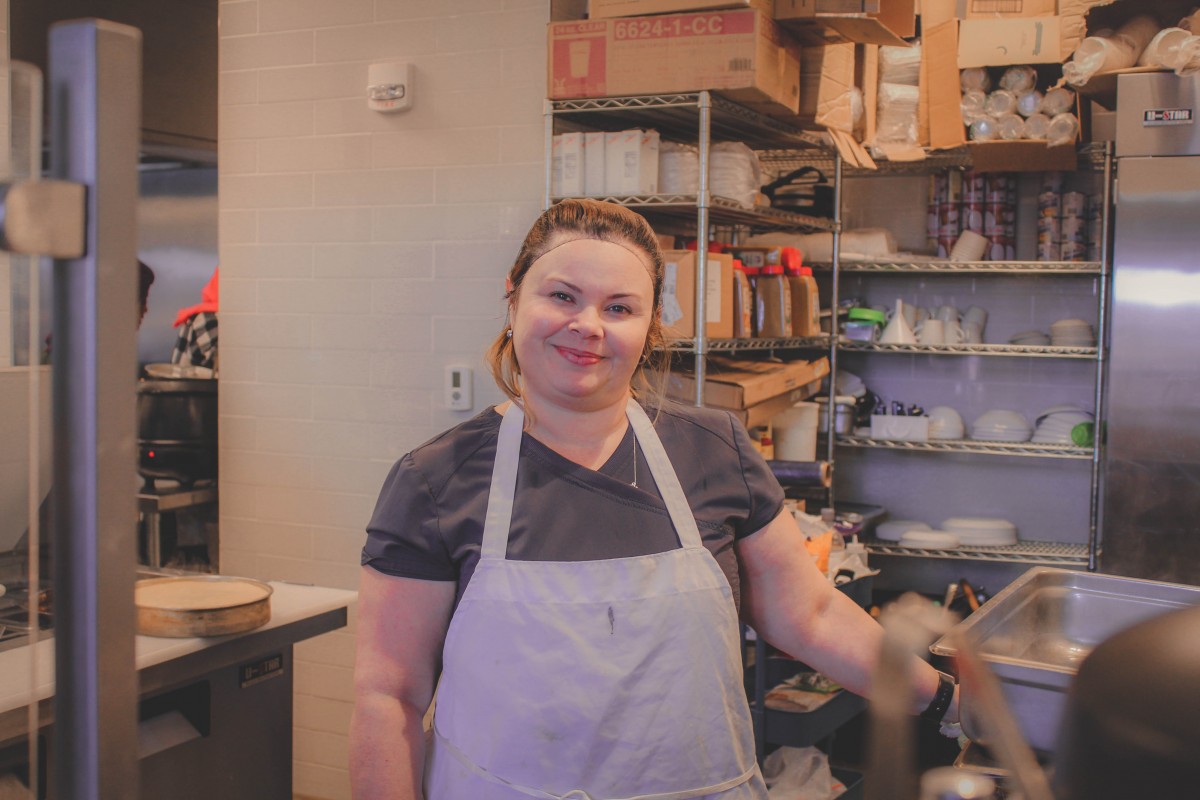 After chatting with Chef Maria outside (my Spanish is terrible but y'all, I tried), I learned that she grew up on a farm in Venezuela, she loved cooking with her dad (asado negro, in particular, because it took the longest to make), and she was granted political asylum (just a few years ago) in Memphis, where her oldest daughter was staying.
When she told me how she prepared the dishes (a veggies first approach), her eyes lit up, her voice softened.
Cooking is Chef Maria's passion.
Before leaving, I ordered Chef Maria's Asado Negro Beef In Black Adobo Sauce. The dish takes over four hours to prepare. And you can taste the tenderly cared for moments that shape it in each bite.
The beef is good. Really good. So tender you can cut it with a spoon. And the rice melts under a thick black blanket of eye-catching sauce.
The meal is served with fried plantains – soft, slightly crisp, and sweet.
Where To Eat Syrian Food In Memphis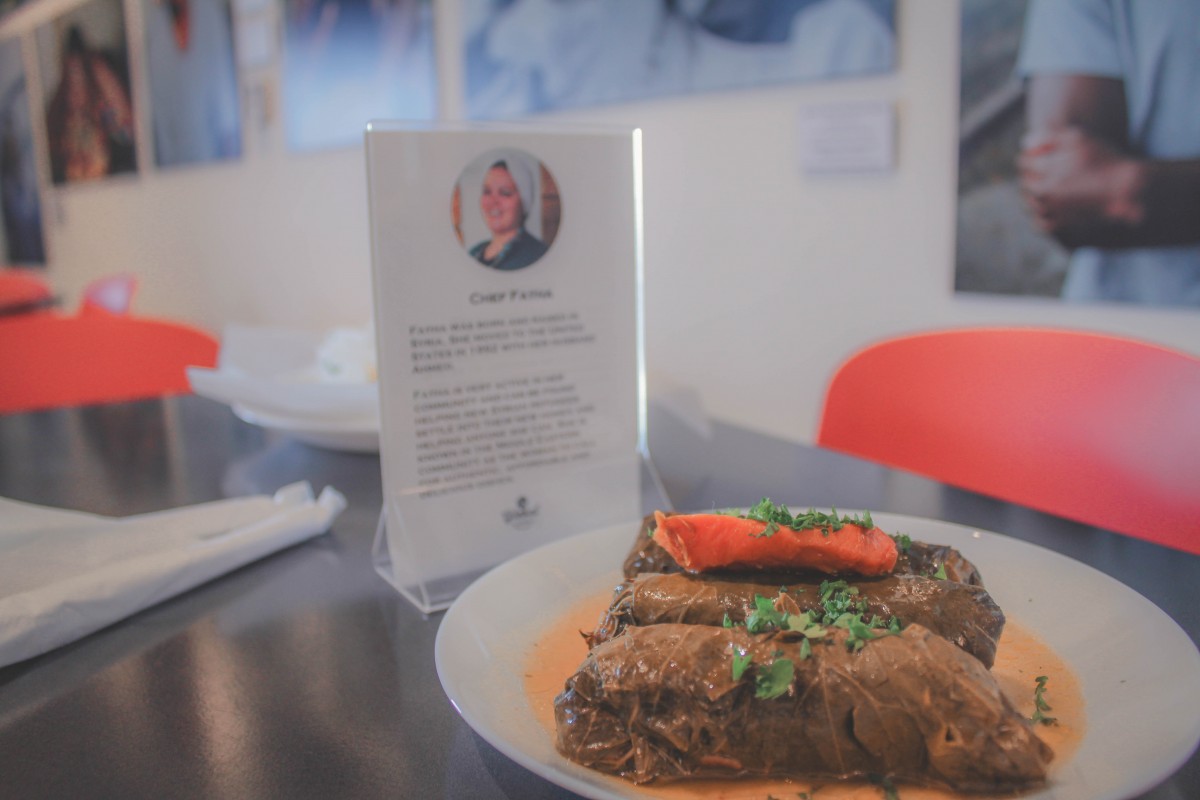 Chef Fayha knew what I wanted to order before I even ordered the dish.
"Could I have the…?" I wasn't sure how to pronounce the name so I paused.
"Yalangi," she said, smiling.
Chef Fayha's yalangi (a vegan offering wrapped in grape leaves) is brushed in pomegranate molasses. It has a cool, sharp addictive taste. It's a powerful dish, one that's easy to remember.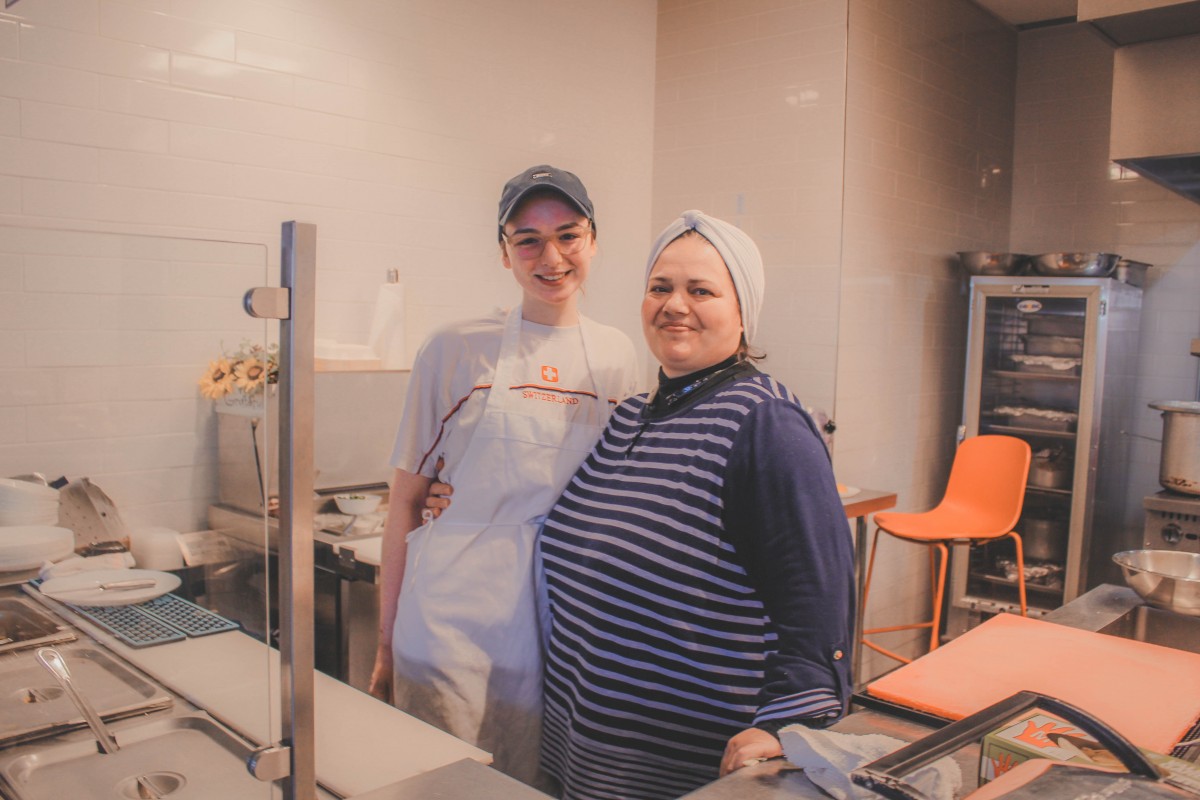 Fayha's from Aleppo, a city in Northern Syria. She moved to the United States in 1992, roughly two decades before the Syrian Civil War.
"When I came here, I was only 21. I got busy. I didn't speak English at all when I came. I did go to ESL. I started working. I learned from work. I babysat for a family. I learned from kids a lot," Fayha told me.
She's spirited and strong-willed and like all the chefs behind Global Cafe, inspirational.
So before I left, I ordered her baklava for the road. It was sticky and sweet with just the right amount of crunch.
Between the hand-brushed layers of phyllo dough were compassion and kindness.
Did you enjoy this post on where to eat in Memphis? Let me know in the comments below! As always, I love hearing from you.